Essential Movements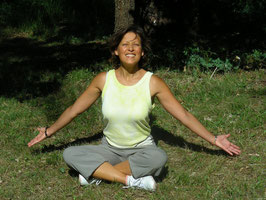 The concept
It is a synthesis of different techniques to harmonise body, mind and soul with a musical background . This will lead you to a deep relaxation and give you a great way to recharge all our energies.Once again, simple, enjoyable and truly efficient !
Elements of the session
Stretching exercices, yoga postures, breathing techniques, body exercices from the taoïst methods, fasciatherapy mobilisations, guided relaxations, meditations on chakras opening, harmonising healing sounds.... Well, a specific and wonderful cocktail to revitalize your energy level with inner joy and happiness !
Benefits from the session
Organised in outdoor environments, these sessions bring a deep oxygenation for the body and the mind. They give back vitality and energy at all levels !