The Essence of Beauty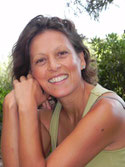 Passionate about natural healthy lifestyles for more than fifteen years, it is my pleasure today to share with you my own synthesis of all the fabulous experiences and wonderful encounters I had. It is about a  brand new "organic-holistic concept" with pure and essential values for the daily life !
My health adventure
Through naturopathy I have been able to find the path back to good health, reconnect with my true essence and start this fantastic initiatic trip of reunion with my true self. Eighteen years ago, my health disorder guided me in a different direction than the usual conventional medical techniques. Moved by the need to share the successful results, I decided to be trained in nutrition with Robert Masson in Paris. I was also studying at the same time all the beauty treatments Boulevard des Batignollles with a very inspiring manager Mireille Adotevi.
From this time on , "an incredible health adventure" started leading me from one magical discovery to another. I discovered and learnt several natural  wellbeing methods such as massage, lymph drainage, fasciatherapy, reiki...I have met lots of great healers and shared lots of wonderful life experiences with them.
Little by little, I started to share my own knowledge through nutrition assessments, workshops, conferences, wellness events... I also participated in the opening of beauty spas and wellbeing centers of luxurious resorts. Moreover, I was lucky to travel as an international health and beauty consultant.
Now, I am happy to offer my personalised services and also help you with the discovering of your most beautiful human potential ! 
This concept is simple : nothing complicated, nothing forbidden only common sense with a fine, subtle and delicate awareness of our best friend : THE BODY !

So, no more doubts !
And let's go on the path of balance and joy !